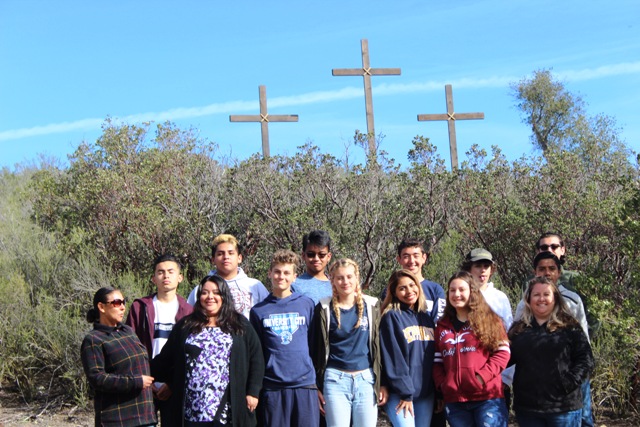 Mission Statement: The Youth Ministry of St. Catherine Labouré seeks to welcome teens in grades 6 through 12. All youth are welcomed into a Christ-centered community where everyone will grow together in faith through spiritual, social, and service opportunities. Like our patron saint we are dedicated to bringing all youth into the loving hearts of both Jesus and Mary. We will do this by supporting each individual through their unique talents so they are able to live out and defend their Catholic faith in their everyday life.
Classes – Grades 6-12 Wednesday Night from 6:30-8:00 p.m.
Youth Group – High school will be every Sunday from 3:00-4:30 p.m. in the Youth Room. Dinner will be served.
Online Registration for 2020-2021
Printable Registration Form (Eng) (Spn)
Youth Ministry Program Description
Youth Ministry Coordinator – Helen Deen
Phone: (858) 277-3738/Email: youth@stcatherinelaboure.net