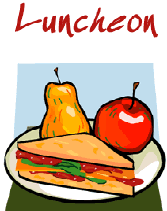 04/10/2023
10:45 am - 1:30 pm
Parish Hall at St. Catherine Laboure
4124 Mount Abraham Ave
San Diego, California 92111
The Monday Lunch Bunch welcomes you for wonderful fellowship, food and fun. We will be celebrating Spring Fling/Rock & Roll. The doors will open at 10:45 a.m. and lunch will be served at 11:30 a.m. Please bring a non perishable item to replenish St. Catherine Food Bank. All are welcome!
Full details in next week's bulletin. For reservation, please call Kay Olson at (858) 270-0175 or via email at 21kayo@sbcglobal.net on Thursday, April 6th, by 7:00 p.m.