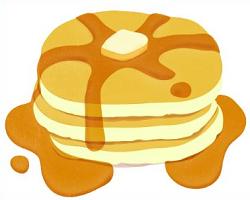 05/08/2022
9:00 am - 11:30 am
Parish Hall at St. Catherine Laboure
4124 Mount Abraham Ave
San Diego, California 92111
The Men's Association is back offering the Pancake Breakfast! Due to general increases in food prices, breakfast will be $5.00 per person. Enjoy a delicious plate of pancakes, eggs, sausage, fruit, coffee or juice. In honor of Mother's Day all mothers will eat free. Hope to see you all there! Thank you for your support.