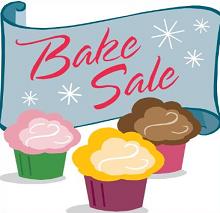 06/05/2016
9:00 am - 12:30 pm
St. Catherine Labouré Catholic Church
4124 Mt. Abraham Ave.
San Diego, CA 92111
ALL money from this bake sale, will be used to purchase supplies for our Rosary Makers. They make and distribute approximately 5000 rosaries each year for our parish, San Diego Mission Office, prisons, hospice, Holy Childhood Society and the missions. We thank you for your generous support.