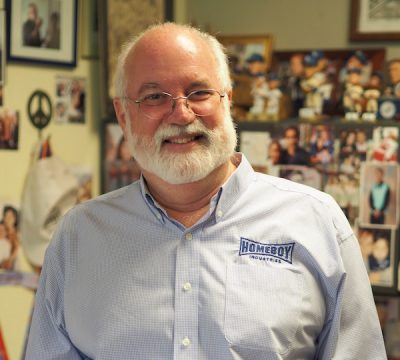 06/29/2019
9:00 am - 11:30 am
Parish Hall at St. Catherine Laboure
4124 Mount Abraham Ave
San Diego, California 92111
The Adult Faith Enrichment Committee of St. Catherine Labouré Catholic Church and The Ignatian Volunteer Corps of San Diego cordially invite you to attend A Morning with Fr. Greg Boyle, SJ, Founder and Director of Home Boy Industries.
Fr. Greg Boyle, a member of the Society of Jesus, was ordained a Catholic priest in 1984. He holds several degrees, has spent a year living and working with base communities in Cochabamba, Bolivia and has served as pastor of Dolores Mission Church, which at the time was the poorest Catholic Parish in the city of Los Angeles. He is the author of two popular books: Tattoos on the Heart and Barking to the Choir.
St. Catherine's parishioners will receive complementary admission to this event; however tickets are required for admission. You may obtain your ticket after the Masses on June 15/16 or June 22/23. Please click the button below for more information.