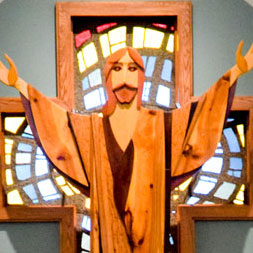 03/31/2017 - 04/01/2017
All Day
Parish Hall at St. Catherine Laboure
4124 Mount Abraham Ave
San Diego, California 92111
This newly revised course, on Friday, March 31st from 6:00 p.m. to 9:00 p.m. and Saturday, April 1st, from 9:00 a.m. to 4:00 p.m., will cover diocesan and state policies, recognizing disabilities all catechists will encounter within their catechetical experiences and will teach methods to minister to all students with special needs. This course is for every catechist to aid in reaching out and touching our most vulnerable and including them in your classrooms. The course is $45 and will be held at St. Catherine's. Registration forms can be found in the back of the church or you can contact Lisa Vaca at (858) 490-8230 or lvaca@sdcatholic.org.