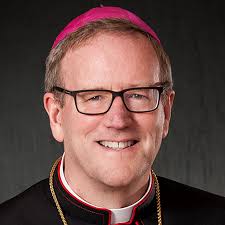 10/11/2022
7:00 pm - 8:15 pm
Parish Hall at St. Catherine Laboure
4124 Mount Abraham Ave
San Diego, California 92111
Adult Faith Enrichment Committee
Faith Update Series:
Join with other parishioners to view and discuss the DVD series
    "The Sacraments"
 by  Bishop Robert Barron. 
You will have the opportunity to examine the theology, spiritual effect and pastoral promise of each of the seven Sacraments.
Come and deepen your understanding uncover the presence of the Savior in each of these powerful channels of grace.
The DVD's will be shown in the Parish Hall on Tuesdays at 9:00- 10:15 a.m. and repeated again at 7:00- 8:15 p.m. as follows:
October 11, 2022: Reconciliation
October 18, 2022: The Anointing of the Sick
October 25, 2022: Matrimony and Holy Orders
Registration is not necessary, there is no charge. Light refreshments will be served.
For information contact Ginger Infatino: (858) 256-9351.