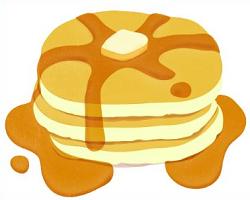 11/10/2019
9:00 am - 12:00 pm
Parish Hall at St. Catherine Laboure
4124 Mount Abraham Ave
San Diego, California 92111
The Men's Association hosting a Pancake Breakfast. Enjoy a delicious plate of pancakes, eggs, sausage, fruit, coffee or juice all for $3. It's a great way to get to know your fellow parishioners! All veterans who stop at the table in front of the church to receive a ribbon to identify and acknowledge your service, receive a free breakfast!