Classes: 
Preschool 4 & 5 yrs
Sunday 9:15-10:30 am
Grades 1-5 
Wednesday
1st Session: 3:15-4:30 pm
2nd Session: 5:00-6:15 pm
Grades 6-12
Wednesday 6:30-8:00 pm
Coordinator: Kathy Keith
kkeith@stcatherinelaboure.net or 858-278-0587
Religious Education/Youth Ministry Office Hours: Call Sun-Th (closed Fri & Sat)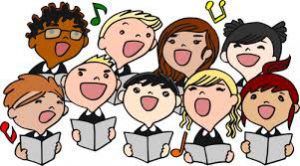 Children's Christmas Choir
All children ages five and older are welcome to sing with the choir at the Children's Christmas Eve Mass. Rehearsals will be on Monday, November 28th, Monday, December 5th, Tuesday, December 13th, and Tuesday, December 20th, from 7:00 p.m. to 8:00 p.m. It is important that they attend all the rehearsals. Any questions, please contact Kathy Keith at kkeith@stcatherinelaboure.net or call (858) 278-0587.
Youth Ministry – Grades 6-12
Coordinator: Patty Gradillas
pgradillas@stcatherinelaboure.net or (858) 277-3738
Youth Nights – (858) 492-9912
Sundays @ 6:30 pm for High School in the Youth Center. (For the Summer we are meeting on Wednesdays @ 6:00 pm!)