Classes: 
Preschool 4 & 5 yrs
Sunday 9:15-10:30 am
Grades 1-5 
Wednesday
1st Session: 3:15-4:30 pm
2nd Session: 5:00-6:15 pm
Coordinator: Kathy Keith
kkeith@stcatherinelaboure.net or 858-278-0587
Religious Education/Youth Ministry Office Hours: Call Sun-Th (closed Fri & Sat)
Mark Your Calendars
This year's Vacation Bible School theme is: Shipwrecked "Rescued by Jesus". VBS will be held in our Parish Hall, June 25th – 29th, from 9:00 a.m. to 12:00 p.m. for children age 4 to going into 6th grade.
Middle and High school students are welcome to volunteer along with adults. If you would like to help with crafts, decorate the hall and classrooms, teach, or help with snacks, and other opportunities as well, please contact Kathy Keith at kkeith@stcatherinelaboure.net or call (858) 278-0587.
Click the picture for volunteer and registration forms!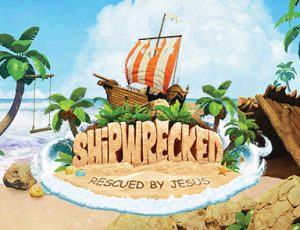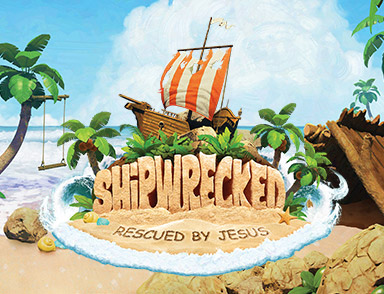 Youth and Young Adult Ministry – Grades 6-12, Ages 18-39
Coordinator: Rafael Quevedo
youth@stcatherinelaboure.net or (858) 277-3738
Classes – Grades 6-12 Wednesday Night from 7:00-8:30 p.m.
Youth Group – (858) 492-9912
1st and 3rd Fridays of every month:  Grades 6-8 from 5:00-6:30 p.m. Grades 9-12 from 7:00-8:30 p.m. in the Youth Room.
Young Adults Group – 2nd and 4th Thursdays of every month in the Religious Education Building. All young adults 18-39 married or single are welcome. Our first meeting will focus on studying the Mass we will be watching the DVD series Altaration by Ascension Press to begin our study.