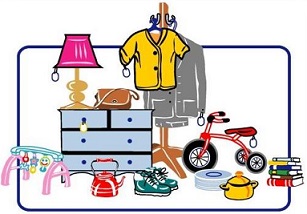 08/25/2018 - 08/26/2018
All Day
St. Catherine Labouré Catholic Church
4124 Mt. Abraham Ave.
San Diego, CA 92111
Mark your calendars and start sorting out your unused treasures. The Knights of Columbus are holding a rummage sale on August 25th & 26th. They will be accepting your donations a few weeks before. This is a great way to get rid of some of those unused items around the house: clothing, small (working) appliances, furniture, tools, collectibles, etc. Your junk is someone else's treasure! The funds will help the Knights in conducting their charitable activities and promoting Catholic values in our parish and community. More details to follow.