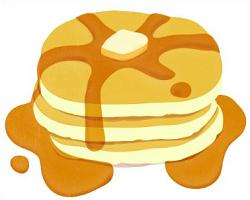 10/08/2017
9:00 am - 12:00 pm
Parish Hall at St. Catherine Laboure
4124 Mount Abraham Ave
San Diego, California 92111
The Men's Association is hosting a Pancake Breakfast this weekend after the 8:00 and 9:30 a.m. Masses. Enjoy a delicious plate of pancakes, eggs, sausage, fruit, coffee or juice all for $3.